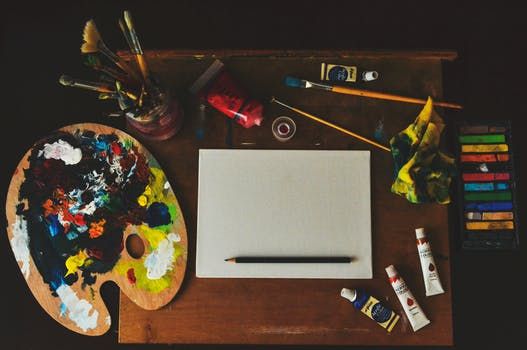 You may be wondering why I called my new album Masterpiece... 
You would be forgiven for thinking I had maybe got a bit ahead of myself in giving it such a bold title. 
The song 'Masterpiece' was one of the last to be written for the album. As soon I had finished writing it, I knew it had to be the title track. In one word it perfectly summed up the core message of this album and many of the songs that I write. Singing and writing about our identity in Christ has become one of my life messages. I don't think I'll ever run out of songs to write on this topic.
In Ephesians 2:10 the bible tells us we are "God's workmanship, created in Christ Jesus to do good works which God prepared in advance for us to do." In the New Living Translation "workmanship" is translated as "masterpiece". 
If you consider famous works of art or the musical wonders of the world, whether it be  Michelangelo's Sistine chapel, or Beethoven's Symphony No.5. It's almost impossible to refer to these works without referring to their creator. It is as if the value of the masterpiece is so intricately combined with who made it, that we rarely separate the two. The art reflects the artist.
And so it us with us. Our value, our worth, is determined by our creator not by what we or others say about ourselves. 
The great writer C.S.Lewis put it like this "We are, not metaphorically but in very truth, a Divine work of art, something that God is making, and therefore something with which He will not be satisfied until it has a certain character." 
A bit about the writing process: 
At some point I had written in a journal (I don't remember when) the phrase "living like a masterpiece. It's very possible I heard it in a sermon or someone said it in a conversation. I'm always writing down little snippets of ideas. Lyrical hooks that when inspiration hits I can develop into something more. 
I was practicing Cory Asbury's 'reckless love' one morning and I remembered the phrase from my journal. I was already thinking in the key of C and I was already in 6/8. Within an hour the core of the song was written.
To shape and craft the song I asked my friend Suzanne Hanna to get involved. She has that great combination of lyrical mastery and a great ear for a singable melody. She helped me shape the chorus and bring a second verse. This song came together quite quickly. It's not always like that! 
---
You can access the chord chart for the song here: 
/files/378401/Masterpiece Chord Chart
Lyric Video:
Since you've read this far on my first blog, I've recorded a stripped back version in my home studio for you to listen to...